| | |
| --- | --- |
| Book Name: | Female Sexuality in Modernist Fiction |
| Category: | A Special Books |
| Free Download: | Available |
Free Download Female Sexuality in Modernist Fiction: Literary Techniques for Making Women Artists PDF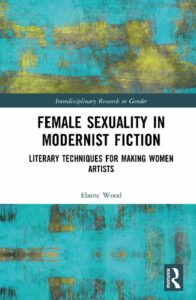 Book Description
The book Female Sexuality in Modernist Fiction: Literary Techniques for Making Women Artists looks at the innovative writing styles of canonical modernist writers to show a change in how sexual subjectivity is conducted based on gender.
Positioned at the nexus of studies on the body and sexuality in modernist literature, this book addresses the complex ways that constructions of female sexuality are understood culturally, politically, and epistemologically. Using close reading strategies to identify how modernist authors challenge representations of female positionality as passive, case studies consider how canonical modernist authors—Virginia Woolf, W.B. Yeats, James Joyce, and Samuel Beckett—found new ways to represent women as embodied, sexual, desired, and desiring subjects through prose, poetry, and drama. This book addresses Woolf's Orlando: A Biography (1928), Yeats' The Winding Stair and Other Poems (1933), Joyce's Finnegans Wake (1939), Beckett's Not I (1972), and other dramatic works. By rendering sexuality more obviously a component of a female character, these works of modernist literature shape our understanding of the artistic body as a structure for thinking about "woman" as a linguistic construct and material reality.
This study will greatly interest scholars in English literature, women's and gender studies, and sexuality studies.
Table of contents :
Cover
Half Title
Series Information
Title Page
Copyright Page
Dedication
Table of contents
Introduction: Makeup artists and characters: Woolf, Yeats, Joyce, Beckett, and their literary fictions
Notes
1 Clothing and the female body in Woolf's Orlando
Notes
2 Yeats' female forms and poetic figures
Section 1: artistic expression
Section 2: dancer imagery
Section 3: embodying knowledge
Section 4: baptism of the sewer
Notes
3 Joyce's portrait of the artist as a young girl
Section 1: Pépette's Vanity Table and the Reign of Nuvoletta
Section 2: Issy takes a (rain)bow at the playhouse
Section 3: sexed education: Issy's night lesson in systemic inequality
Section 4: the "sacred virginity" and notepaper of a queen bee
Notes
4 Playing the (body) part in Beckett's theater
Section 1: trapped, talking heads in Play and Happy Days
Part 1, Play
Part 2, Happy Days
Section 2: "motionless" mouth speaks in Not I
Section 3: the punctuating rhythms of Footfalls and Rockaby
Part 1, Footfalls
Part 2, Rockaby
Notes
Conclusion: The woman made-up
Bibliography
Index
About the Author
Elaine Wood holds a Ph.D. in English and Gender and Women's Studies (the University of Illinois at Urbana-Champaign, 2015) and a J.D. in Law (University of Miami School of Law, 2019). She serves as the Code of Conduct Ombudsperson for the International Flann O'Brien Society. Her teaching and scholarship investigate how to sustain and attain equity and justice at the intersection of sexuality and law. Before teaching Women's and Gender Studies at Bucknell University, Professor Wood served as a U.S. Department of Justice law clerk.
Female Sexuality in Modernist Fiction Book PDF
Author(s): Elaine Wood
Series: Interdisciplinary Research in Gender
Publisher: Routledge, Year: 2021
ISBN: 2020016931,2020016932,9780367857226
Related More Books
See More POST On : A Special Books