Computational Thinking: A Beginner's Guide to Problem-Solving and Programming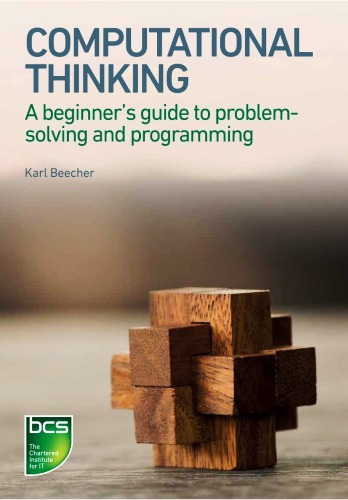 Book Description:
Computational thinking is a timeless, transferable skill that enables you to think more clearly and logically, as well as a way to solve specific problems.
Beginning with the core ideas of computational thinking, with this book you'll build up an understanding of the practical problem-solving approach and explore how computational thinking aids good practice in programming, complete with a full guided example.
About the Author
Karl Beecher is an author and software developer. Before moving into academia, Karl worked as a software engineer and in 2009, he was awarded a PhD in Computer Science. He worked at the Free University of Berlin before returning to industry to co-found Endocode, an IT services firm. In 2014 Karl published his first book, Brown Dogs and Barbers.
Computational Thinking: A Beginner's Guide to Problem-Solving and Programming PDF
Author(s): Karl Beecher
Publisher: BCS, The Chartered Institute for IT, Year: 2017
ISBN: 9781780173641
Related Results : computational thinking book pdf,computational thinking pdf,
See More POST On : Engineering Books