Construction Materials by Peter Domone
4th Edition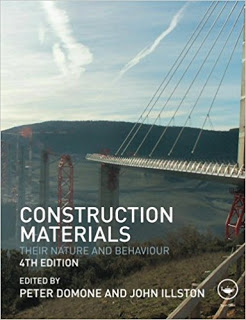 Covers the following materials:
metals
concrete
ceramics (including bricks and masonry)
polymers
fibre composites
bituminous materials
timber
glass.
This new edition of maintains our familiar and accessible format, starting with fundamental principles and continuing with a section on each of the major groups of materials. It gives you a clear and comprehensive perspective on the whole range of materials used in modern construction. A must have for Civil and Structural engineering students, and for students of architecture, surveying or construction on courses which require an understanding of materials.
Click to Download Construction Materials PDF
Download More Related Construction Materials From Our Website