Learn To Drive In 10 Easy Stages By Dr John Wells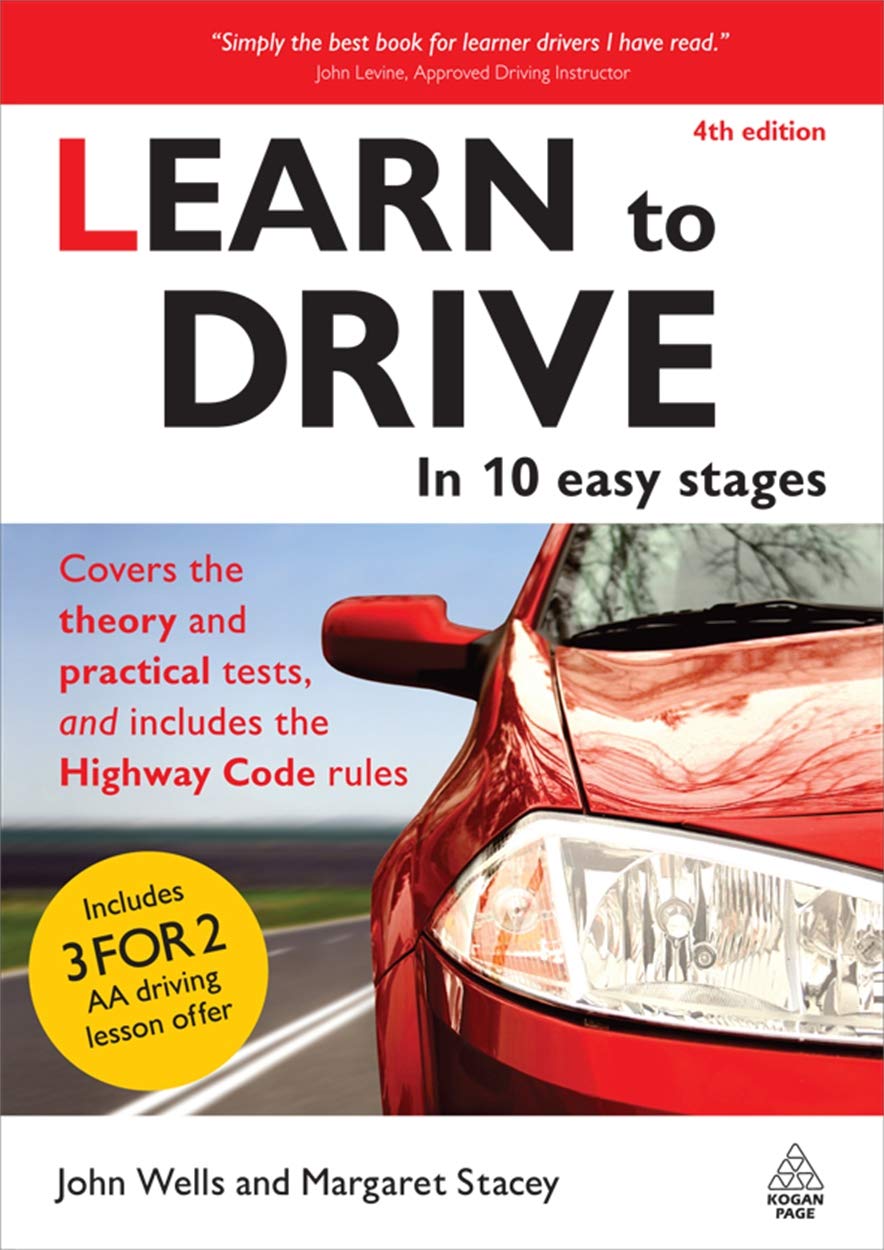 Book Details :
Language
English
Pages
441
Format
PDF
Size
4.15 MB
Learn to Drive in 10 Easy Stages 4th Edition by John Wells and Margaret Stacey PDF Free Download.
Learn to Drive Book Contents
Part 1 Driving skills
Stage 1 Before you drive
Stage 2 Get to know your car
Stage 3 Starting to drive
Stage 4 Learning to plan ahead and gain more control
Stage 5 Road positioning and turning corners
Stage 6 Manoeuvring at low speed
Stage 7 Gaining experience and using common sense
Stage 8 Learning to anticipate problems and avoid accidents
Stage 9 Driving at higher speeds, basic maintenance and dealing with emergencies
Stage 10 The driving test and the Pass Plus scheme
Part 2 Driving theory test
Answers to theory test assessment papers
Assessment paper 1 306; Assessment paper 2
Assessment paper 3 307; Assessment paper 4
Assessment paper 5 308; Assessment paper 6
Assessment paper 7 309; Assessment paper 8
Part 3 The Highway Code rules and appendices
Highway Code rules for car drivers
Appendix 1 Show me, tell me questions for car drivers
Appendix 2 Checkpoint answers and progress record

Introduction to Learn to Drive in 10 Easy Stages
This book has been written by leaders in the driver training profession. It is a comprehensive course designed to help provisional license holders prepare for both the theory and the practical parts of the driving test and is linked to the Driving Standards Agency (DSA) recommended syllabus for learner drivers.
This book has been written to:
help with your studies for the theory and hazard perception test;
supplement your practical driving lessons;
provide guidance for you and your supervisor when you are practicing.
It shows you:
what to expect in your lessons;
how to develop driving as a life skill;
what you need to know to pass the theory and practical driving tests.
Download Learn to Drive in 10 Easy Stages 4th Edition PDF Free