Free PDF Download The Design of High Performance Mechatronics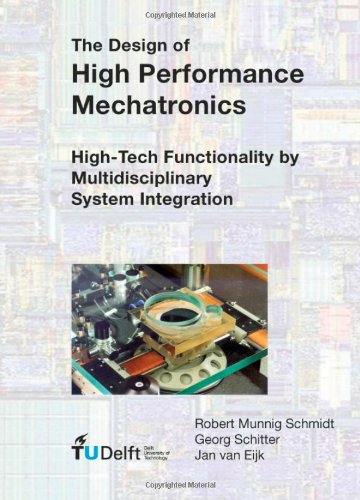 Book Description:
Since they entered our world around the middle of the 20th century, the application of mechatronics has enhanced our lives with functionality based on integrating electronics, control systems, and electric drives. This book deals with the special class of mechatronics that has enabled the exceptional levels of accuracy and speed of high-tech equipment applied in the semiconductor industry, realizing the continuous shrink in the detailing of microelectronics and MEMS. As well as the more frequently presented standard subjects of dynamics, motion control, electronics and electromechanics, this book includes an overview of systems engineering, optics, and precision measurement systems in an attempt to establish a connection between these fields under one umbrella.IOS Press is an international science, technical and medical publisher of high-quality books for academics, scientists, and professionals in all fields.
Some of the areas we publish in: -Biomedicine -Oncology -Artificial intelligence -Databases and information systems -Maritime engineering -Nanotechnology -Geoengineering -All aspects of physics -E-governance -E-commerce -The knowledge economy -Urban studies -Arms control -Understanding and responding to terrorism -Medical informatics -Computer Sciences.
The Design of High Performance Mechatronics: High-Tech Functionality by Multidisciplinary System Integration PDF
Author(s): R. Munnig Schmidt, G. Schitter, J. Van Eijk
Publisher: IOS Press (Delft University Press), Year: 2011
ISBN: 1607508257,9781607508250