Tools and Utilities in Free Software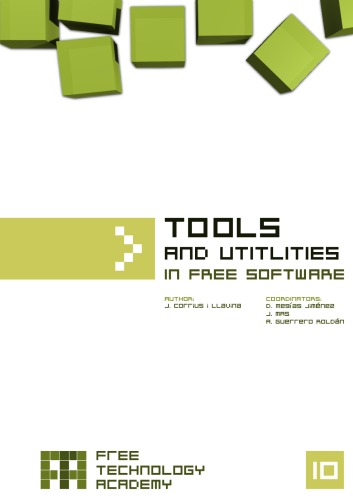 Describe the book
Students will learn about a few programs created for end-users desktop environments in this book.
These applications allow us to browse the Internet (Mozilla) securely, manage our email, collaborate with others, and produce word-processing text documents, spreadsheets, and presentations (Evolution) (OpenOffice.org).
Students will learn how to use these free tools in various settings with the help of this book.
Tools and utilities in free software
Author(s): Jesús Corrius i Llavina
Publisher: Free Technology Academy, Year: 2010