Programming CNC Machine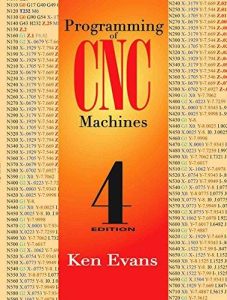 programming of cnc machines ken evans pdf
Programming CNC Machine is written in a simple, easy-to-understand language by a skilled programmer with many years of experience teaching CNC machining to industry and in the classroom, this new edition offers a new chapter on feature-based Machining using Siemens, plus a new chapter featuring Fanuc NC guide I programming. It provides full descriptions of many operation and programming functions and illustrates their practical applications through examples. It provides in-depth information on how to program turning and milling machines, which is applicable to almost all control systems. It keeps all theoretical explanations to a minimum throughout so that they do not distort an understanding of the programming. And because of the wide range of information available about the selection of tools, cutting speeds, and the technology of machining, it is sure to benefit engineers, programmers, supervisors, and machine operators who need ready access to information that will solve CNC operation and programming problems.
Chapter 1: CNC Basics.
Chapter 2: CNC Machine Operation.
Chapter 3: Programming CNC Turning Centers.
Chapter 4: Programming CNC Machining Centers.
Chapter 5: Computer-aided Design And Computer-aided Manufacturing (cad/cam).
Chapter 6: Introduction To Feature-based Machining.
Chapter 7: Fanuc Nc Guide Programming.
Chapter 8: Mazatrol Conversational Programming.
Download Free Book : Programming CNC Machine by Ken Evans
Get Paper Book : Programming CNC Machine
Student Workbook for Programming of CNC Machines
Programming of CNC Machines, Fourth Edition PDF
Author(s): Ken Evans
Series: ITpro collection
Publisher: Industrial Press, Inc, Year: 2016
ISBN: 978-0-8311-9350-8,0831193506,0831135247