101 Mindful Arts-Based Activities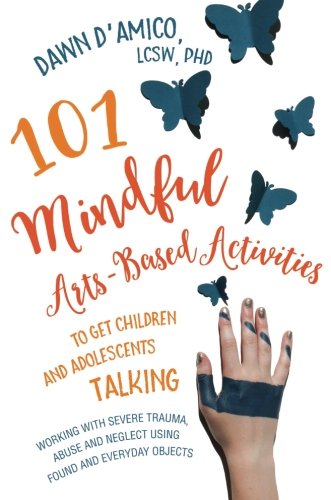 Book Description
Many children who have experienced severe trauma is withdrawn and closed off, making it challenging to effectively engage with them in therapy. This book offers a compendium of therapeutic activities to help children who have endured painful abuse to open up so they can learn to express their feelings. Therapy can be directed towards their individual needs.
The innovative activities use mindfulness, art, and play to help children feel relaxed and responsive, from using valuable techniques for bridging memory gaps to using masks for self-expression. The activities require very little preparation and use only everyday items that are easy to access and can be used repeatedly. Case studies throughout offer a helpful demonstration of how the activities work in practice.
This is an ideal resource for use with children in therapeutic, home, and school settings. It is appropriate to use with children aged 5–17 who have experienced trauma, physical abuse, sexual abuse, forced migration, severe neglect, as well as those with acute depression, anxiety, and behavioral difficulties.
101 Mindful Arts-Based Activities to Get Children and Adolescents Talking: Working with Severe Trauma, Abuse, and Neglect Using Found and Everyday Objects
Author(s): Dawn D'Amico
Publisher: Jessica Kingsley Publishers, Year: 2016
ISBN: 1785927310,9781785927317
Free PDF Book Download
See More POST On : A Special Books