Avionics: Systems and Troubleshooting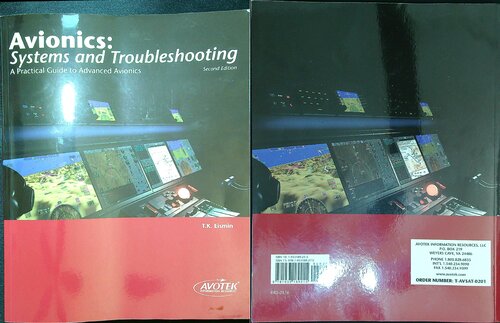 Book Description:
Written by T.K. Eisman, Avionics: Systems and Troubleshooting is for the AMT or A&P student who wants to understand modern glass cockpit systems. This book is extensive, covering modern aircraft from Boeing and Airbus aircraft, as well as the latest in the corporate world; this popular book has been updated to include the newest airliner systems and popular light aircraft systems from Garmin's companies.
The available workbook offers opportunities to reinforce the learning material found in the text.
Avionics: Systems and Troubleshooting PDF
Author(s): Thomas K. Eismin
Publisher: Avotek Information Resources, Year: 2011
ISBN: 1933189215,9781933189215