Basic Electrical Installation Work Sixth Edition By Trevor Linsley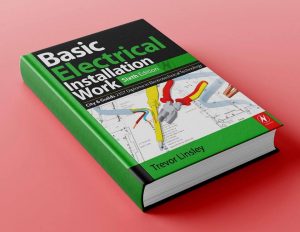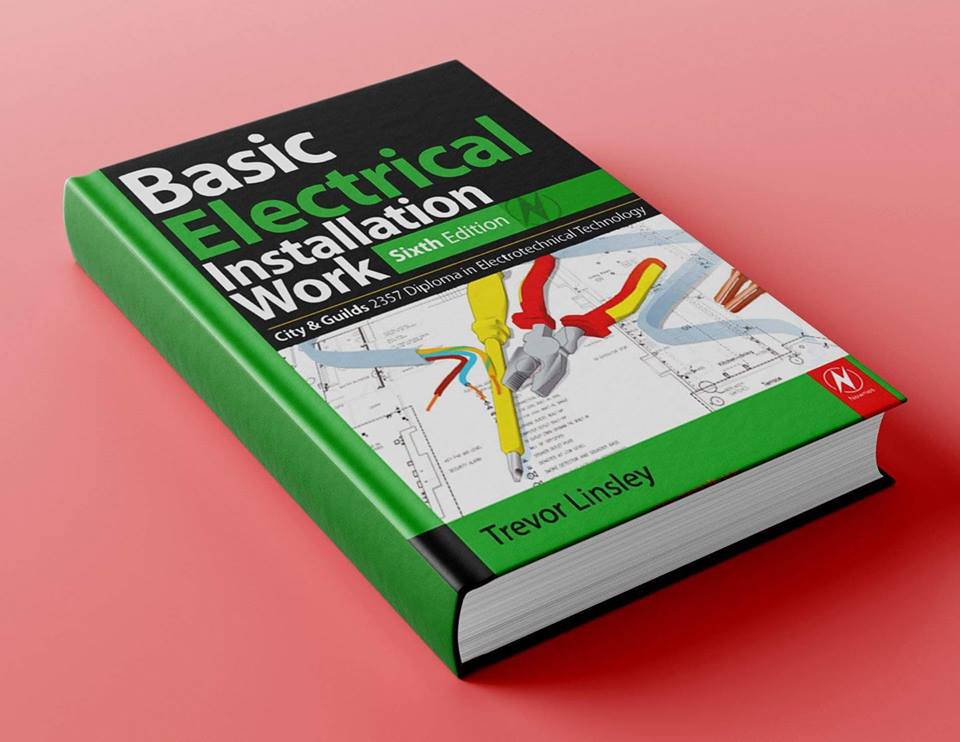 Basic Electrical Installation Work Sixth Edition By Trevor Linsley, this new edition has been thoroughly updated to cover the 'knowledge' section of the latest 2357 course. Written in an accessible style and with a separate chapter for each unit, this book helps you to master each topic before moving on to the next. End of chapter revision questions help you to check your understanding and consolidate the key concepts learned in each chapter. With associated online animations and instructional videos to further support your learning, this is the text that no electrical installations student should be without.
Contents:
Chapter 1 Understanding health and safety legislation, practices and procedures
Chapter 2 Understanding environmental legislation and environmental technology systems
Chapter 3 Organizing the work environment
Chapter 4 Electrical supply systems, earthing arrangements and protective devices
Chapter 5 Preparation and installation of wiring systems
Chapter 6 Termination and connection of conductors and cables
Chapter 7 Inspection, testing and commissioning electrical installations
Chapter 8 Fault diagnosis and repair
Chapter 9 Electrical scientific theory
Preface:
The 6th Edition of Basic Electrical Installation Work has been completely rewritten in nine Chapters to closely match the first nine knowledge or understanding units of the City and Guilds qualification. This book of electrical installation theory and practice will be of value to the electrical trainee working towards:
● The City and Guilds 2357 Level 3 Diploma in Installing Electrotechnical Systems and Equipment (Buildings, Structures and the Environment).
● The City and Guilds 2357 Level 3 Diploma in Electrotechnical Services (Electrical Maintenance).
● The SCOTVEC and BTEC Electrical Utilisation Units at Levels I and II.
● Those taking Engineering and Modern Apprenticeship courses. Basic Electrical Installation Work provides a sound basic knowledge of electrical theory and practice which other trades in the construction industry will find of value, particularly those involved in multi-skilling activities. The book incorporates the requirements of the latest regulations, particularly:
● 17th Edition IEE Wiring Regulations.
● British Standards BS 7671: 2008.
● Part P of the Building Regulations, Electrical Safety in Dwellings 2006.
● Hazardous Waste Regulations 2005.
● Work at Height Regulations 2005.
Basic electrical installation work PDF
Author(s): Linsley, Trevor
Publisher: Routledge, Year: 2019
ISBN: 9780429883248,9780429883231
Basic Electrical Installation Work 9th & 8th Edition By Trevor Linsley PDF
Get PaperBook : Basic Electrical Installation Work Sixth Edition By Trevor Linsley



Related Results : basic electrical installation work,basic electrical installation work (8th edition),basic electrical installation work 2357 edition,basic electrical installation work 2357 edition 6th ed,basic electrical installation work 2365 editionbasic electrical installation work 2365 edition 8th ed,
See More POST On : Engineering Books