Free PDF Download Engineering and Operations of System of Systems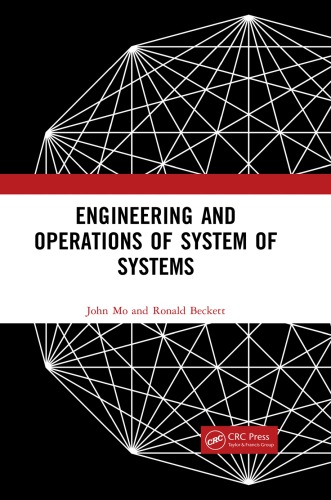 Book Description:
Modern engineering systems are complex and multi-faceted and must be flexible, adaptable, and fully integrated with the supply chain and other stakeholders to deliver an adequate level of performance. Therefore, this book aims to create an operational view and a new understanding of modern system design, commissioning, operation, services, and support. It includes system modeling and analysis techniques necessary for developing the entire system in light of its critical requirements. This book will address the professional engineers and operations managers required to design, develop, implement, and operate a complex socio-technical system containing many engineering systems.
Key Features
Develops a holistic view of systems from all possible fields of interest and introduces the idea of system configurability to understand systems of systems in parallel with the typical, classical concepts of engineering systems design.- Provides comprehensive coverage of both the engineering and operational aspects of systems.- Emphasizes pragmatic approaches to analyzing systems of systems.- Provides readers with practical tools and methods for developing competence in system configuration and operation.
Engineering and Operations of System of Systems
Author(s): John Mo; Ronald Beckett
Publisher: CRC Press, Year: 2018
ISBN: 1138634735, 9781138634732