Industrial Automation: Hands On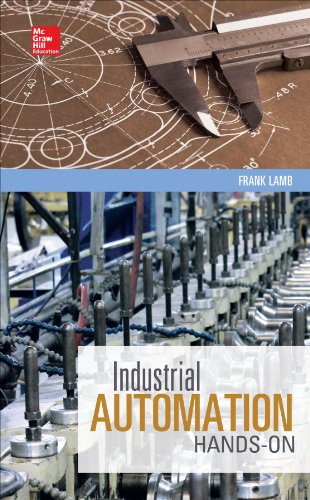 Book Description:
A practical guide to industrial automation concepts, terminology, and applications
Industrial Automation: Hands-On is a single source of essential information for those involved in the design and use of automated machinery. The book emphasizes control systems and offers full coverage of other relevant topics, including machine building, mechanical engineering and devices, manufacturing business systems, and job functions in an industrial environment. Detailed charts and tables serve as handy design aids. This is an invaluable reference for novices and seasoned automation professionals alike.
COVERAGE INCLUDES:
* Automation and manufacturing * Key concepts used in automation, controls, machinery design, and documentation * Components and hardware * Machine systems * Process systems and automated machinery * Software * Occupations and trades * Industrial and factory business systems, including Lean manufacturing * Machine and system design * Applications
Industrial Automation: Hands On PDF
Author(s): Frank Lamb
Publisher: McGraw-Hill Professional, Year: 2013
ISBN: 0071816453,9780071816458