Learn Enough Git to Be Dangerous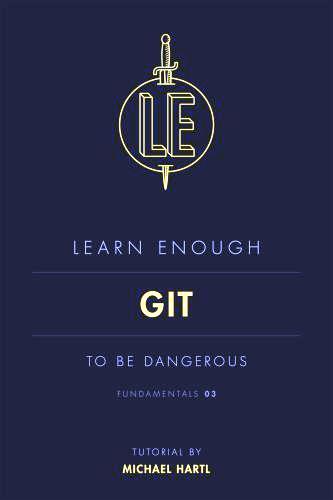 Book Description
Learn Enough Git to Be Dangerous doesn't even assume you know the category of apps, so if you're not sure what "version control" is, you've come to the right place. Even if you are familiar with the topic, chances are you will learn a lot from this tutorial.
It is the ideal companion to Git, a distributed version control system. It provides a compact, easy-to-read introduction to Git for new users, as well as a reference to common commands and procedures for those with Git experience.
About the Author
Michael Hartl is the creator of the Ruby on Rails tutorial, one of the leading intros to web development, and the co-founder of the self-publishing platform Softcover. In 2011, Michael received the Ruby Hero Award for his contributions to the Ruby community. Previously, he was a physics instructor at the California Institute of Technology (Caltech), where he received the Lifetime Achievement Award for Excellence in Teaching. He graduated from Harvard University with a Ph. in physics from Caltech and is an alumnus of the Y Combinator entrepreneurial program.
Learn Enough Git to Be Dangerous Book
Author(s): Hartl, Michael
Publisher: Softcover, Year: 2016
Kindle Format {Mobi}