Machine Learning Yearning
This book will help you or your team make rapid progress as you work on a machine learning application.
Machine learning underpins countless important applications, including web search, email anti-spam, speech recognition, product recommendations, and more. I assume you or your team are working on a machine learning application and want to make rapid progress. This book will help you do that.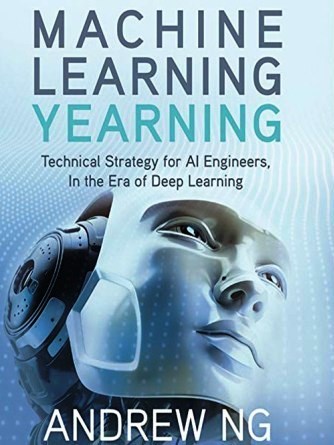 After finishing this book, you will have a deep understanding of how to set the technical direction for a machine learning project. But your teammates may not understand why you are recommending a particular direction. Maybe you want your team to define a single number rating metric, but they're not convinced. How do you convince them? That's why I shortened the chapters: so you can print them and let your teammates read only the 1-2 pages you need to let them know. Some prioritization changes can have a big effect on your team's productivity. By helping your team with some of these changes, I hope you can become the superhero of your team!
Machine Learning Yearning
Author(s): Andrew Ng
Series: AI
Publisher: ATG AI, Year: 2018
Search Results For Keywords Machine Learning Yearning
machine learning yearning
machine learning yearning by andrew ng
machine learning yearning pdf free download
machine learning yearning mobi