Semi-rigid connections handbook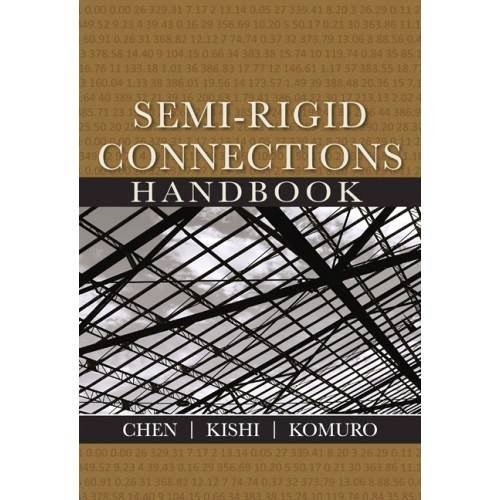 Book Description:
A Title in the J. Ross Publishing Civil & Environmental Engineering Series
Research on the topic of steel frames with semi-rigid connections has been conducted over the past 10 years. With the publication of the 2005 AISC specifications as well as Eurocode 3, practical implementation of the use of PR connections in structural systems is now a real possibility. The Semi-rigid Connections Handbook presents a simple and comprehensive introduction that will help design practitioners implement these new developments into engineering practice. Beginning with a discussion of the new specifications and classifications of these connections, the authors go on to show, on the basis of the collected connections database, practical mathematical models for computer implementation and provide case studies on these frames including composite construction. With the help of the user-friendly list of collected data in tabular form with illustrative figures, information on semi-rigid connections is now available in a single publication and may ultimately result in its wide-spread usage among practitioners.
Key Features:
–Introduces the 2005 AISC specifications and the new Eurocode 3 on semi-rigid construction
–Includes more than 900 pages of semi-rigid connection test data in tabular form with figures
–Provides connection models for analysis and design with case studies
–Includes the recent development of steel-concrete composite connections with case studies
–WAV offers updated connection data, the Steel Connection Data Bank (SCDB) program, references, and a link to the semi-rigid website at the Muroran Institute of Technology (MIT), Japan
Semi-rigid connections handbook PDF
Author(s): Wai-Fah Chen, Norimitsu Kishi, and Masato Komuro, Wai-Fah Chen, Norimitsu Kishi, Masato Komuro
Series: Civil and environmental engineering series
Publisher: J. Ross Publishing, Year: 2011
ISBN: 1932159991
Related Results : semi-rigid connections handbook,
See More POST On : Engineering Books