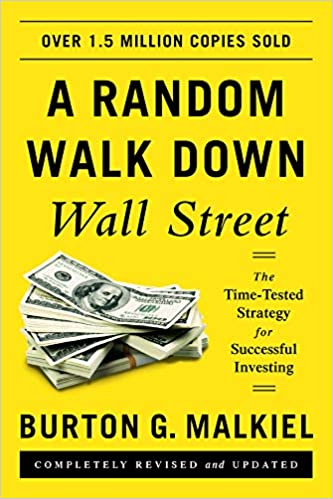 A Random Walk down Wall Street By Burton G. Malkiel
The best investment guide money can buy, with over 1.5 million copies sold, now fully revised and updated. Download A Random Walk down Wall Street Book pdf.
In today's daunting investment landscape, the need for Burton G. Malkiel's reassuring, authoritative, and perennially best-selling guide to investing is stronger than ever. A Random Walk Down Wall Street has long been established as the first book to purchase when starting a portfolio. This new edition features fresh material on exchange-traded funds and investment opportunities in emerging markets; a brand-new chapter on "smart beta" funds, the newest marketing gimmick of the investment management industry; and a new supplement that tackles the increasingly complex world of derivatives.
Tracking the latest risks and rewards on Wall Street, here's the perennial bestseller offering the most reliable investment advice for the new century. This gimmick-free, irreverent, and vastly informative guide shows how to navigate the turbulence on Wall Street and beat the pros at their own game. Skilled at puncturing financial bubbles and other delusions of the Wall Street crowd, Burton Malkiel shows why a broad portfolio of stocks selected at random will match the performance of one carefully chosen by experts. Taking a shrewd look at the high-tech boom and its aftermath, Malkiel shows how to maximize gains and minimize losses in this era of electronic brokers, virtual gurus, and flashy investment vehicles. Learn how to analyze the potential returns, not only for stocks and bonds, but for the full range of investment opportunities, from money market accounts and real estate investment trusts to insurance, home owning, and tangible assets like gold and collectibles. Decode the rating game for mutual funds, and discover the unique advantages of index mutual funds over the wide range of riskier alternatives. Year in and year out the best investing guide money can buy, this enhanced edition includes an update of Professor Malkiel's famous "Life-Cycle Guide to Investing," showing how to match an investment strategy to your stage of life.
A Random Walk Down Wall Street PDF
Author(s): Burton G. Malkiel
Publisher: W. W. Norton & Company, Year: 1999
ISBN: 0393047814