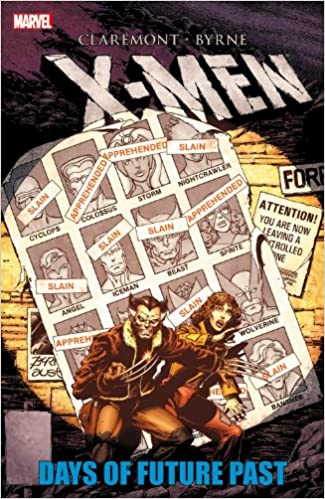 X-Men: Days of Future Past By Chris Claremont
X-Men: Days of Future Past is a storyline in the Marvel Comics comic book The Uncanny X-Men issues #141–142, published in 1981. It deals with a dystopian future in which mutants are incarcerated in internment camps.
An adult Kate Pryde transfers her mind into her younger self, the present-day Kitty Pryde, who brings the X-Men to stop a fatal moment in history that triggers anti-mutant hysteria. The storyline was produced during the franchise's rise to popularity under the writer/artist team of Chris Claremont, John Byrne and Terry Austin.
(19.4 MB)