Free PDF Download Terahertz Dielectric Resonator Antennas for High Speed Communication and Sensing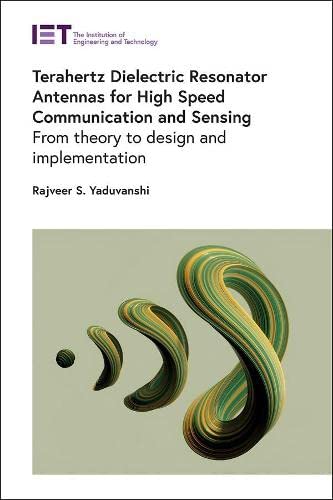 Book Description:
Terahertz dielectric resonator antennas (DRAs) provide ultrafast data transfer rates using large bandwidth and multimode operations, which make them ideal for high-speed communication due to their low loss and high efficiency. They can work at microwave, terahertz or optical frequencies and are compact in size, making them well-suited for advanced sensing, scanning, and imaging applications. New geometries are being developed for conical optical DRAs, cylindrical optical DRAs, and spherical optical DRAs. Spherical optical DRAs have features of super directivity which can be used in quantum radars. Cylindrical optical DRAs with photodiodes can be used for wireless energy harvesting.
This book covers the theory, modeling, design and implementation of DRA technologies at the microwave, terahertz or optical regime for future applications in wireless high-speed communication, wireless personal communication and sensor networks. Case studies on new geometries with prototype models are included at the end of this book.
Terahertz Dielectric Resonator Antennas for High Speed Communication and Sensing: From theory to design and implementation PDF
Author(s): Rajveer S. Yaduvanshi
Series: IET Telecommunications Series, 103
Publisher: The Institution of Engineering and Technology, Year: 2022
ISBN: 1839533552,9781839533556