| | |
| --- | --- |
| Book Name: | [Epub] Stock Market Investing for Beginners |
| Author: | Dave Raymond |
| Category: | Trading Books |
| Language: | English |
| Format: | PDF |
| Free Download: | Available |
Stock Market Investing for Beginners: 6 Books in 1: Best Strategies and Tactics for Building Income by Trading Stocks, Bonds, Options, Forex, Cryptocurrencies, and more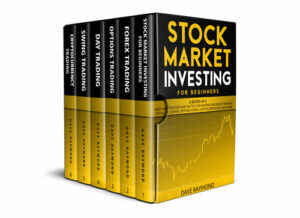 Book Description:
Are you just starting out as an investor and looking for a guide through the complexities of the stock market? This collection is exactly what you need!

Stock Market Investing for Beginners: 6 Books in 1 is highly recommended for beginners like you. This bundle includes six comprehensive books that offer the best tactics and strategies for generating more income through trading in forex, options, cryptocurrency, bonds, stocks, and more.
This guide tackles relevant topics that can be of great help, especially to beginner investors like you. It will show you the following:
•    Why you should invest in stocks, where to sell and buy stocks, and popular and effective strategies for stock trading.
•    What forex trading is, forex terminologies, the principle currencies, the rules, the players, strategies, technical and fundamental analysis, and the benefits of forex trading.
•    The world of options trading, along with its benefits and risks.
•    Day trading and all the common trading mistakes to avoid.
•    Swing trading, including its advantages and disadvantages and the psychology behind it.
•    And why investing in digital currencies is a smart move.
These books cover the following topics:
•    How to invest in the stock market
•    How to trade in the forex market
•    How to limit risks using options
•    How to make money with day trading
•    The best strategies of a swing trader
•    How to invest in digital currencies
And so much more!
Download Stock Market Investing for Beginners Book 
Related More Books