| | |
| --- | --- |
| Book Name: | Handbook of Water and Wastewater Treatment Plant Operations |
| Category: | Civil Engineering Books |
| Language: | English |
| Format: | PDF |
| Free Download: | Available |
Free Download Handbook of Water and Wastewater Treatment Plant Operations PDF Book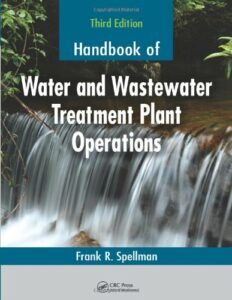 Book Description:
Handbook of Water and Wastewater Treatment Plant Operations, the first thorough resource manual developed exclusively for water and wastewater plant operators, has been updated and expanded. An industry standard now in its third edition, this book addresses management issues and security needs, contains coverage on pharmaceuticals and personal care products (PPCPs), and includes regulatory changes. The author explains the material in layman's terms, providing real-world operating scenarios with problem-solving practice sets for each scenario. This allows readers to incorporate math with both theory and practical application. The book contains additional emphasis on operator safety, new chapters on energy conservation and sustainability, and basic science for operators.
What's New in the Third Edition:
Prepares operators for licensure exams
Provides additional math problems and solutions to prepare users for certification exams better
Updates all chapters to reflect the developments in the field
Enables users to operate water and wastewater plants properly and suggests troubleshooting procedures for returning a plant to optimum operation levels
A complete compilation of water science, treatment information, process control procedures, problem-solving techniques, safety and health information, and administrative and technological trends, this text serves as a resource for professionals working in water and wastewater operations and operators preparing for wastewater licensure exams. It can also be a supplemental textbook for undergraduate and graduate students studying environmental science, water science, and environmental engineering.
Download Handbook of Water and Wastewater Treatment Plant Operations PDF 
Author(s): Frank R. Spellman
Publisher: CRC Press, Year: 2013
ISBN: 1466553375,9781466553378
Related More Books