The book thermodynamics From Concepts to Applications presents a logical methodology for solving problems in the context of conservation laws and property tables or equations.
Thermodynamics From Concepts to Applications
by Arthur Shavit and Chaim Gutfinger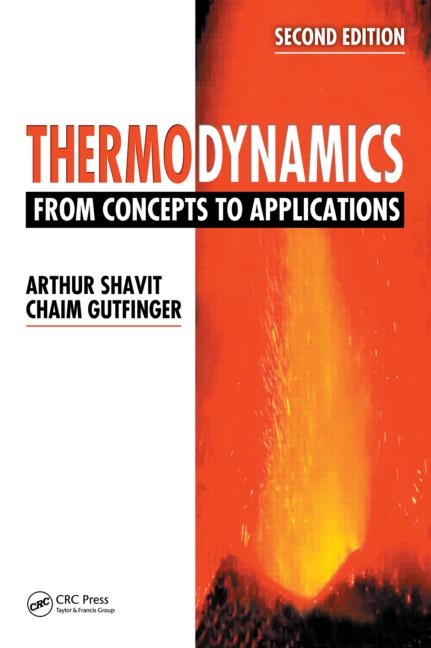 The authors elucidate the terms around which thermodynamics has historically developed, such as work, heat, temperature, energy, and entropy. Using a pedagogical approach that builds from basic principles to laws and eventually corollaries of the laws, the text enables students to think in clear and correct thermodynamic terms as well as solve real engineering problems.
Releted Results : Thermodynamics From Concepts to Applications,
See More POST On : Engineering Books